Work with a Chicago real estate agent you can trust
As your Chicago real estate agents, we're committed to meeting your needs—and since our commission is paid for by the seller, you receive our services for free! Utilizing our local market knowledge, sharp communication and negotiation skills, we'll guide you and advocate for your best interests during every step of the home buying process.
Claim your FREE neighborhood map!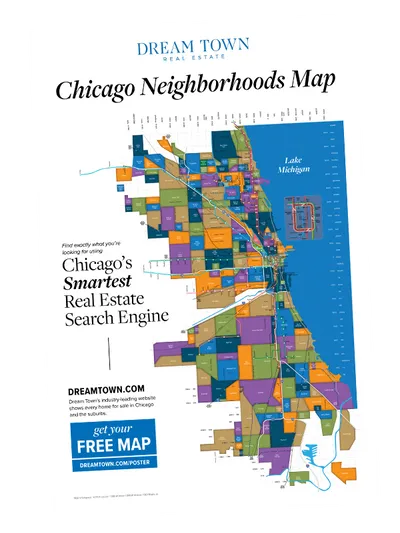 Searching for the perfect neighborhood? Our Chicago neighborhood map makes a handy guide as you embark on your home search.
As a first-time home buyer, I did not realize how many variables can impact the selection and price of a home. Brooke was great at…

My girlfriend and I are first time home-buyers and therefore were new to the entire process. Brooke Daitchman was incredibly patient with us throughout our…

Due to a job relocation within my company I was faced with the heavy task of having to sell my condo in an unstable housing…

She found us our dream home! When it comes to service, knowledge, and professionalism, Brooke is top notch. Throughout the entire experience of purchasing our…

I was referred to Brooke by a close friend after working with an agent that was "just not available" when needed. After working with Brooke…

Brooke was extremely helpful in helping us find the condo we were looking for. She was very attentive, and communicative throughout the whole process. Her…